Rodger Carlyle is a storyteller who draws on an enormous personal library of experiences. An adventurer, political strategist, and ghostwriter whose love of flying began in the Navy, his experiences stretch from New York to Los Angeles, from Amsterdam to Khabarovsk in the Russian Far East, and from Canada into Latin America.
Through his passion for research, he treasures finding those events that are ignored or covered up by the powerful when some strategy or plan goes completely to hell. From there, he creates a fictional adventure narrative that may tell a more complete story.
Rodger is comfortable in black tie urban settings, but he is never happier than in the wilderness. He has faced down muggers in San Francisco, intimidation by the Russian Mafia, and charging grizzly bears. Most of his stories take his readers to places they will never visit. He likes to think that he is there with them.
Rodger is a member of the International Thriller Writers honorary society of authors.
No Superheroes
I've met a lot of heroes, but never a superhero. My stories feature ordinary men and women, turned into heroes by the situations they find themselves in. Seldom do they succeed by themselves, in fact the protagonist in my stories may well be saved by a quick-thinking girlfriend, or little brother. Enemies may turn out to be allies against far greater threats. The bad guys may have enemies of their own. Not a single character in my stories is invincible. I want my readers wishing they were there to save the world, and realizing that, if necessary, they can.
Gallery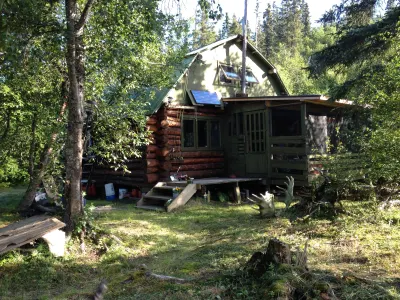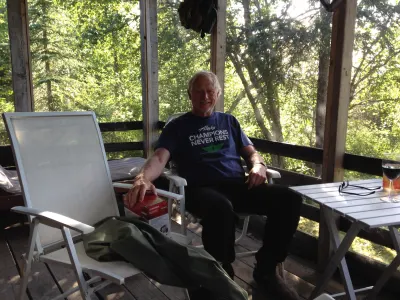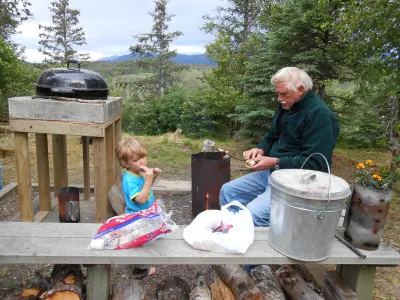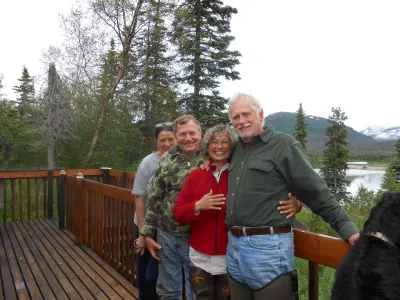 Friends on the Iliamna River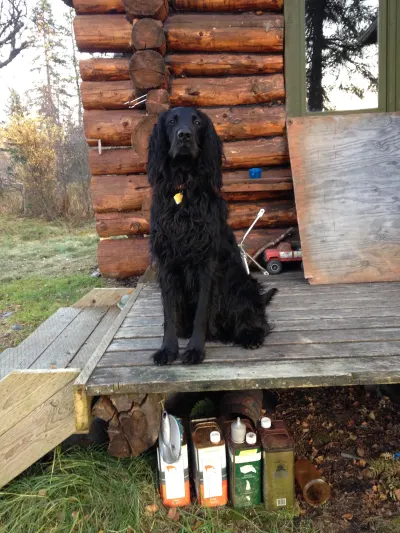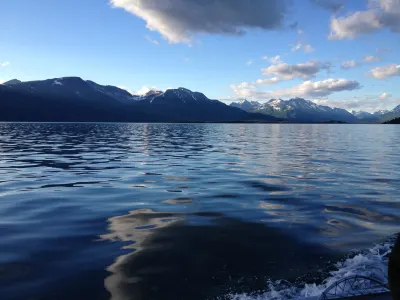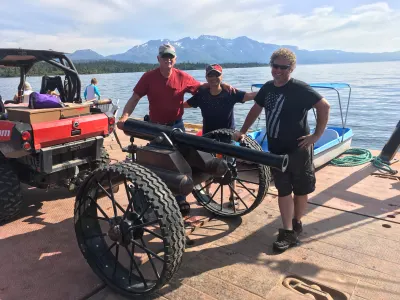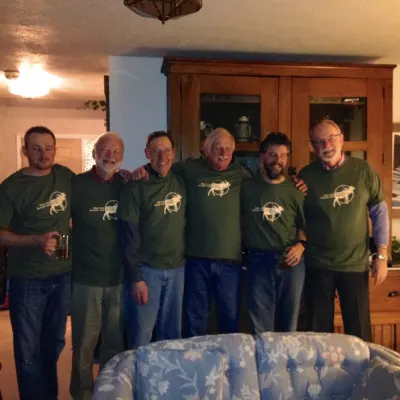 Honor Flight with Father in Law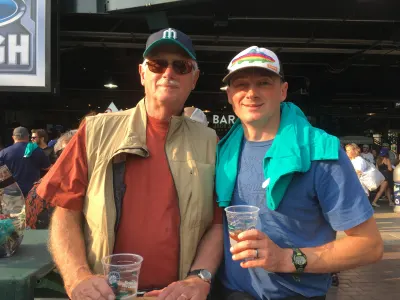 Friend and mentor, Bob Dugoni